May 30, 2016 Newsletter
Dear Friends,
Tangents:
Poem
Wordsworth wrote that the poem is a place where emotions can be recollected in tranquility and reproduced for the reader to experience.  A different function could be to provide a more intellectual space where what troubles us can be dispassionately thought through – first by the poet, then by the reader.  As in great philosophical poems, here there is no false consolation.
Elegy Elegy
   By Brian Henry
The dead keep coming back to us
whether we will their return or not:
in our sleep, when we slip to resist,
in books, and in song, when the voice
shuffles forward to call "I'm still alive/
I win the prize/I'm still alive,"
even though he's not, even though
he knew that his song some day would prove
false, a sometime untrue statement
that no one, not even a ghost,
can retract.  Instead, those of us left
are left to notice, and miss, and hurt.
How thin is the human voice,
it cannot keep even the dead
distant, on the other side of any
thing we would call any thing.
PHOTOS OF THE DAY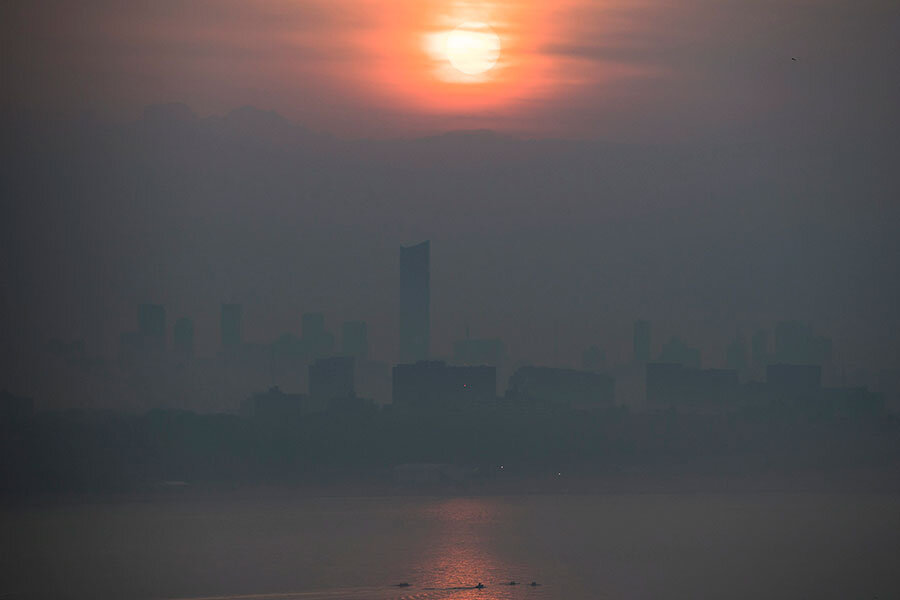 People row on Lake Ontario in front of the city skyline at sunrise on a foggy morning in Toronto on Friday. Mark Blinch/The Canadian Press/AP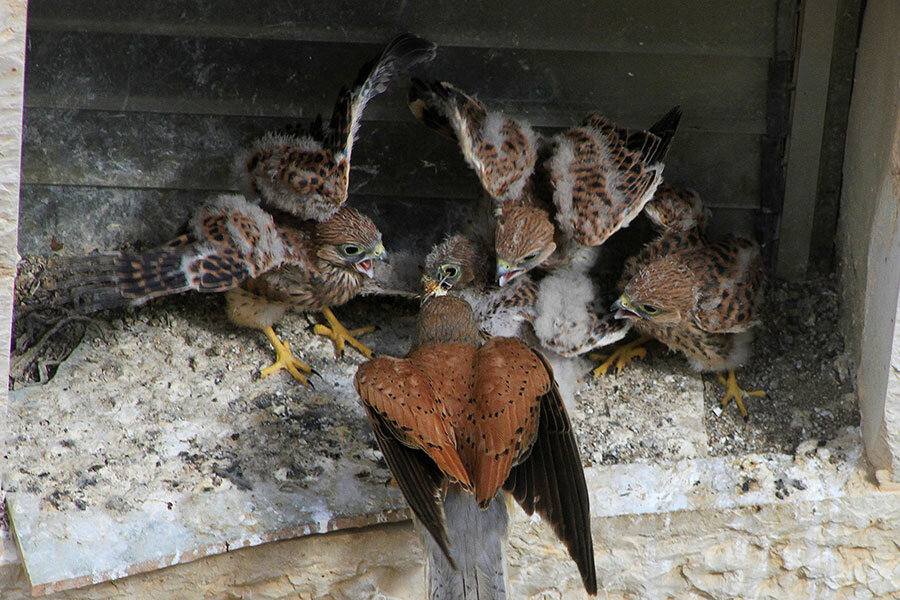 A falcon feeds its chicks in its nest inside a house window in the Palestinian West Bank city of Nablus on Friday. Abed Omar Qusini/Reuters
Market Closes for May 30th, 2016
Market

Index

Close
Change
Dow

Jones

17873.22

Closed

 

 

 

S&P 500

2099.06

Closed




 




 

 

 

NASDAQ

4933.504

Closed

 

 

 

TSX

14086.67

-18.56

 

-0.13%

 
International Markets
Market

Index

Close
Change
NIKKEI

17068.02

+233.18




 




 

+1.39%




 




 

HANG

SENG

20629.39

+52.62




 




 

+0.26%




 




 

SENSEX

26725.60

+72.00




 




 

+0.27%




 




 

FTSE 100

6270.79

+5.14




 




 

+0.08%




 




 
Bonds
Bonds
% Yield
Previous  % Yield
CND.

10 Year Bond

1.352

1.351




 




 

CND.

30 Year

Bond

1.981

1.985

U.S.   

10 Year Bond

1.8510

1.8510




 




 

U.S.

30 Year Bond

2.6464

2.6464




 




 
Currencies
BOC Close
Today
Previous  
Canadian $

0.76629

0.76753

 

US

$

1.30499

1.30288

 

 

 
Euro Rate

1 Euro=

 

Inverse

Canadian $

1.45367

0.68791




 




 

US

$

1.11393

0.89772
Commodities
Gold
Close
Previous
London Gold

Fix

1216.25

1216.25

 

 

 

Oil

Close

Previous

WTI Crude Future

49.33

49.33




 




 
Market Commentary:
Canada
By Eric Lam
     (Bloomberg) — Canadian stocks fell, retreating from the highest level since August, as commodities producers declined with gold in a light trading day with U.S. and U.K. markets closed for a holiday.
     The S&P/TSX Composite Index fell 0.1 percent to 14,086.67 at 4 p.m. in Toronto, after rallying the most in five weeks last week with a 1.3 percent gain. The index has surged 19 percent since reaching a two-year low on Jan. 20 and is up more than 8 percent this year, the second most after New Zealand among developed-market nations tracked by Bloomberg. Trading volume was 70 percent lower than the 30-day average.
     The recent rally has made Canadian shares expensive relative to their U.S. peers. The S&P/TSX now trades at 21.4 times earnings, about 10 percent higher than the 19.4 times valuation of the S&P 500.
     Global stocks were little changed after a four-day rally. The Bloomberg Dollar Spot Index rose, trading at its highest level since March, after Federal Reserve Chair Janet Yellen's comments May 27 pointed to a likely interest-rate increase in coming months. Traders have now priced in a 34 percent chance of an interest rate increase in June, and better-than-even odds for July, according to data compiled by Bloomberg.
     In Canada, Bank of Nova Scotia slipped 0.1 percent as a gauge of the nation's largest lenders ended the day little changed after a five-day rally, trading near the highest level since December 2014. Scotiabank, Canada's third-largest lender, is set to report second-quarter earnings Tuesday. Royal Bank of Canada, Toronto-Dominion Bank and Canadian Imperial Bank of Commerce posted better-than-expected results last week.
     Barrick Gold Corp. and Tahoe Resources Inc. lost more than 0.6 percent as raw-materials producers slipped 0.4 percent as a group. Suncor Energy Inc. rose 0.3 percent after the oil-sands producer restarted operations near Fort McMurray. Operators in the area took offline more than 1 million barrels a day of output as wildfires devastated the region. Enbridge Inc. declined 1.2 percent. Raw-materials and energy producers led declines among four of 10 industries in the S&P/TSX.
     Delphi Energy Corp. plunged 19 percent, the most in more than seven years, after lenders cut the oil and gas producer's credit facility for the second time since December amid the rout in crude prices.
     Commodities producers, which make up about a third of the S&P/TSX by market capitalization, have fueled the rally in Canadian stocks this year. Resource prices are coming under pressure as the Fed's April meeting minutes increased speculation an interest-rate hike could come as soon as June, driving the dollar higher and commodity prices lower.
     Intertain Group Ltd. climbed 5.1 percent for a second day of gains, trading at the highest level this year, after the online gaming company delayed its annual meeting by as long as three months, to no later than Sept. 23. The postponement gives the company's special committee more time to complete a strategic review. Intertain will provide an update by the end of June.
US
Closed for Memorial Day
 
Have a wonderful evening everyone.
Be magnificent!
It is man's social nature which distinguishes him from the brute creation.
If it is his privilege  to be independent, it is equally his duty to be inter-dependant.
Only an arrogant man will claim to be independent of everybody else and be self-contained.
Mahatma Gandhi
As ever,
 
Carolann
i thank you God for this most amazing day,
for the leaping greenly spirits of trees,
and for the blue dream of sky and for everything
which is natural , which is infinite, which is yes.
                           -e.e. cummings, 1894-1962
Carolann Steinhoff, B.Sc., CFP®, CIM, CIWM
Portfolio Manager &
Senior Vice-President
Queensbury Securities Inc.,
St. Andrew's Square,
Suite 340A, 730 View St.,
Victoria, B.C. V8W 3Y7