May 29, 2015 Newsletter
Dear Friends,
Tangents:
Carolann is out of the office, I will be writing the newsletter on her behalf.
PHOTOS OF THE DAY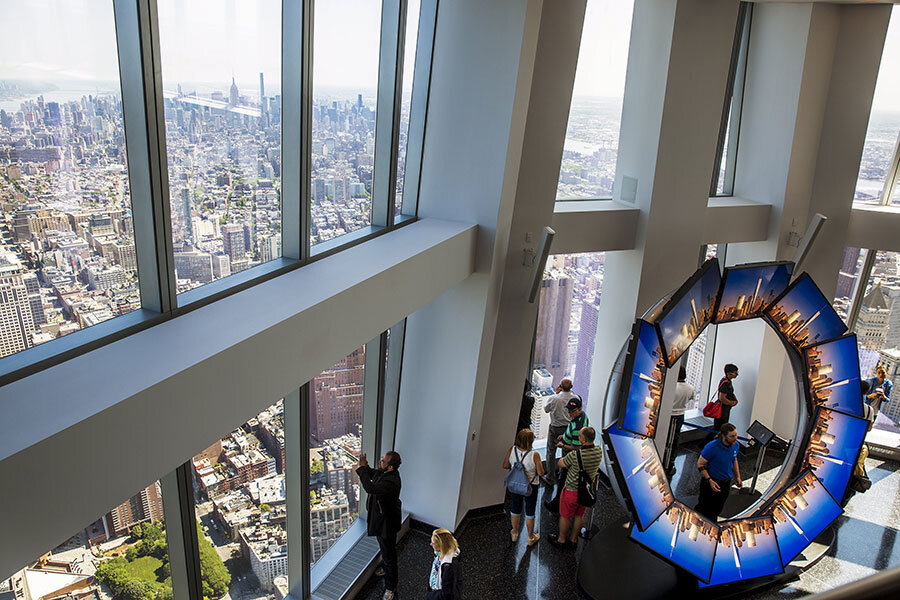 Visitors enjoy the newly-opened One World Observatory, which takes up parts of the 100th, 101st and 102nd floors of the building, in New York Friday. Lucas Jackson/Reuters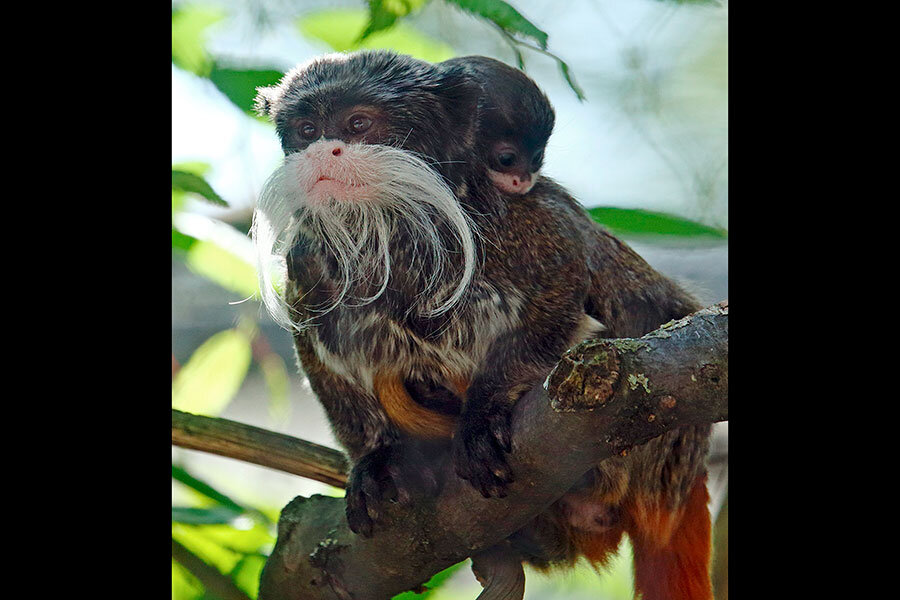 A male emperor tamarin (Saguinus imperator) carries a four-week-old infant at Schoenbrunn Zoo in Vienna, Austria, Friday. The infant was born at the zoo on April 26 and measures 5 cm (2 inches) without its tail. Heinz-Peter Bader/Reuters
Market Closes for May 29th, 2015
Market

Index

Close
Change
Dow

Jones

18010.68

-115.44

 

-0.64%

 

S&P 500

2109.23

 

-11.56

 

-0.55%

 

NASDAQ

5070.027

 

-27.948

 

-0.55%

 

TSX

15032.65

-74.35

 

-0.49%

 
International Markets
Market

Index

Close
Change
NIKKEI

20563.15

+11.69

 

+0.06%

 

HANG

SENG

27424.19

-30.12

 

-0.11%

 

SENSEX

27828.44

+321.73

 

+1.17%

 

FTSE 100

6984.43

-56.49

 

-0.80%

 
Bonds
Bonds
% Yield
Previous  % Yield
CND.

10 Year Bond

1.624

1.673

 
 

CND.

30 Year

Bond

2.210

2.257

U.S.   

10 Year Bond

2.1267

2.1355

 

U.S.

30 Year Bond

2.8849

2.8896




 

 
Currencies
BOC Close
Today
Previous  
Canadian $

0.80300

0.80421

 

US

$

1.24533

1.24345

 

 

 
Euro Rate

1 Euro=

 

Inverse

Canadian $

1.36897

0.73048




 




 

US

$

1.09929

0.90968
Commodities
Gold
Close
Previous
London Gold

Fix

1191.40

1185.00

 

 

 

Oil

Close

Previous

WTI Crude Future

60.45

57.68




 




 
Market Commentary:
Canada
By Joseph Ciolli
     (Bloomberg) — Canadian stocks fell, extending a monthly loss, as data showed the biggest contraction in the nation's economy since 2009.
     Health-care stocks fell amid a 1.3 percent slide for Valeant Pharmaceuticals International Inc. Canadian Pacific Railway Ltd. and Canadian National Railway Co. decreased for a second day, losing more than 1.4 percent. Bank of Nova Scotia rose 1 percent after posting second-quarter profit that beat analysts' estimates.
     The Standard & Poor's/TSX Composite Index fell 116.63 points, or 0.8 percent, to 14,990.37 at 10:58 a.m. in Toronto. The benchmark Canadian equity gauge has dropped 1.5 percent in May, trimming its gain for the year to 2.5 percent.
     Canada's gross domestic product fell at a 0.6 percent annualized pace in the first quarter, as collapsing energy prices prompted a plunge in business investment. The drop exceeded all 22 economist forecasts in a Bloomberg News survey. Statistics Canada also revised its fourth-quarter growth estimate to 2.2 percent, from 2.4 percent previously.
     Data also showed the U.S. economy shrank in the quarter, held back by harsh winter weather, a strong dollar and delays at ports. GDP contracted at a 0.7 percent annualized rate, revised from a previously reported 0.2 percent gain.
     All 10 industries in the S&P/TSX slipped on trading volume 16 percent lower than the 30-day average. Industrial and consumer-staples companies dropped the most, tumbling more than 1 percent. Financial companies, which account for about one- third of the index by weighting, fell 0.8 percent.
     Bank of Nova Scotia added 1 percent. Earnings for Canada's third-largest lender by assets beat forecasts as gains in capital markets helped counter a dip in international banking.
     Scotiabank is the last of Canada's biggest lenders to report quarterly results, with all six beating estimates on net income. Bank of Canada, Canadian Imperial Bank of Commerce and National Bank of Canada posted higher profit fueled by gains in capital markets, while Toronto-Dominion Bank and Bank of Montreal saw profits dip from a year earlier as restructuring costs crimped results.
     While Valeant declined 1.3 percent, the company again surpassed Toronto-Dominion's position as Canada's second-largest stock as the two jockey for position behind leader Royal Bank of Canada. Valeant, the top performer in Canada's benchmark equity gauge this year, briefly topped Toronto-Dominion's market capitalization yesterday before slipping back to the No. 3 spot at the market's close.
     Toronto-Dominion slumped 1.9 percent today.
     Mining companies advanced, with New Gold Inc. and Kinross Gold Corp. increasing more than 2.3 percent. The S&P/TSX Gold Index added 0.5 percent, extending its three-day gain to 2.4 percent.
US
By Jennifer Kaplan
     (Bloomberg) — Not so bad, considering. A month that began with investors blindsided by a global rout in sovereign debt and a selloff in high-flying equities ended with stocks near all-time highs.
     The Standard & Poor's 500 Index climbed 1.1 percent in May, historically the second-worst month for American equities. Treasuries capped the period with their first weekly gain since April 17, while the dollar rebounded 2.3 percent in May after halting a string of nine straight advances.
     Stocks rose as data indicated the economy was settling into a moderate pace of growth after a first-quarter slump, with the Federal Reserve signaling any increase in borrowing costs would be shallow and gradual. Equities also got a boost from a surprise gain in profits and a record $214 billion of announced acquisitions.
     "We were just a little bit too pessimistic," Karyn Cavanaugh, the New York-based senior market strategist at Voya Investment Management LLC, said in a phone interview. Voya oversees $215 billion. "That's why the market has been grinding higher. There was a lot of doom and gloom, especially in the first quarter."
     The S&P 500 reached a record May 21, while the Dow Jones Industrial Average and the Nasdaq Composite Index also set fresh highs, even as equities bounced in the narrowest trading range in eight months on the weakest volume this year.
     Equities churned higher as reports from hiring to housing indicated the economy was recovering from a first-quarter slowdown, though not fast enough to warrant higher rates any time soon. Meanwhile, S&P 500 companies, which were forecast at the start of May to deliver the first decline in quarterly earnings since 2009, managed to eke out a profit.
     Minutes of the central bank's April meeting signaled that an interest-rate boost in June was unlikely, and Fed Chair Janet Yellen separately said that while she anticipates raising borrowing costs this year, any further increases would be gradual.
     The Fed statements and weaker-than-estimated readings on inflation helped bond markets stabilize after a three-week rout had erased more than $400 billion from fixed-income markets.
     Concern about the strength of the economy pressured stocks on the last day of the month, with the S&P 500 slipping 0.9 percent, as data raised concern the slowdown persisted past the first quarter. Anxiety over the standoff in Greece's debt crisis also reignited.
     "I think in the market there is kind of a continual theme here of the market struggling to be able to sustain anything either up or down," said Jim Paulsen, the Minneapolis-based chief investment strategist at Wells Capital Management Inc., which oversees $347 billion. "It's been a very narrow range here since last fall. It has broken out to marginal new highs along the way, but it hasn't really been able to sustain an advance by doing so."
     Volatility in equities eased in May, with the Chicago Board Options Exchange Volatility Index sliding 4.9 percent. The gauge known as the VIX fell to its lowest level this year on May 21.
     The S&P 500 delivered its best month since February in a period that has seen the index drop 0.1 percent on average in data going back to 1928, the second-worst performance after September.
     Eight of the index's main groups advanced, led by gains of at least 2 percent among technology and health-care shares.
     Tech was at the center of record acquisition activity, according to data compiled by Bloomberg. Broadcom Corp. rallied 29 percent, the most in the S&P 500, after agreeing to be bought for $37 billion by chipmaker Avago Technologies Ltd. Altera Corp. soared 17 percent on reports it is close to being purchased by Intel Corp. for about $15 billion.
     Time Warner Cable Inc. jumped 16 percent after Charter Communications Inc. struck a $79 billion deal to buy the company.
     Transportation companies dropped the most of 24 industry groups in the S&P 500 Index this month as airlines entered a bear market and railroads fell. The Dow Jones Transportation Average lost 3.4 percent to end the month at the lowest level since October.
Have a wonderful weekend everyone!

Be magnificent!
"Spread love everywhere you go. Let no one ever come to you without leaving happier." Mother Teresa
As ever,
Karen
"Challenges are what make life interesting and overcoming them is what makes life meaningful." – Joshua J. Marine

Queensbury Securities Inc.,
St. Andrew's Square,
Suite 340A, 730 View St.,
Victoria, B.C. V8W 3Y7