March 31, 2017 Newsletter
Dear Friends,
Tangents:
March 31st: 1889: Eiffel Tower opens.
POEM # 63
   -e.e. cummings
…come quickly come
run run
with me now
jump shout (laugh
dance cry
sing) for it's Spring…
Earth's crammed with heaven. –Elizabeth Barrett Browning.
PHOTOS OF THE DAY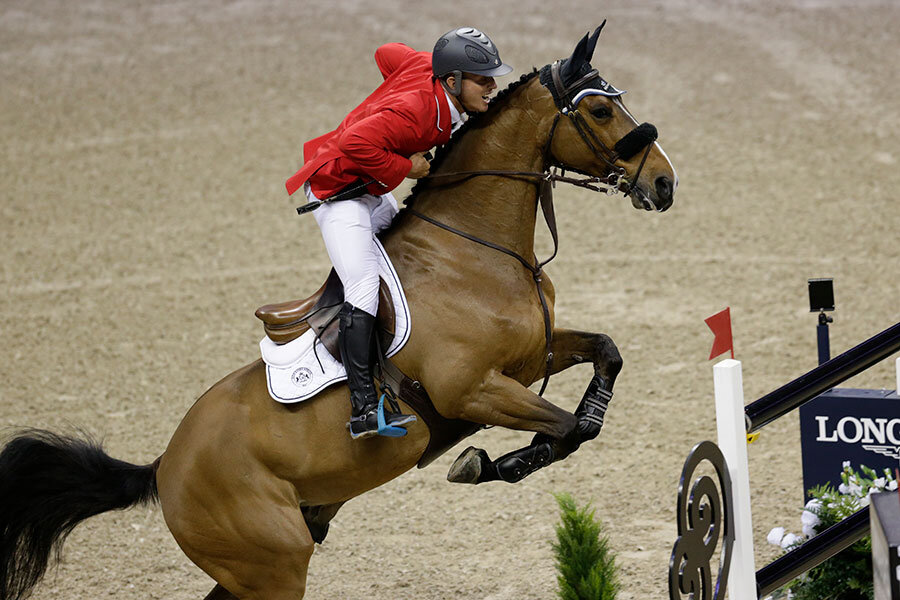 Canada's Keean White, riding For Freedom Z, competes in the FEI World Cup equestrian jumping speed class in Omaha, Neb., on Thursday.Nati Harnik/AP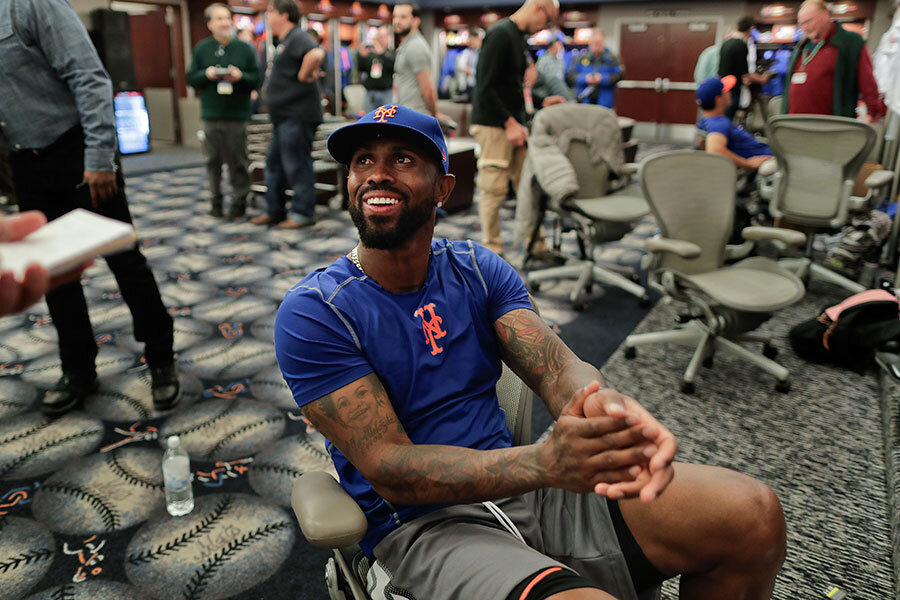 New York Mets infielder Jose Reyes talks with members of the media in the clubhouse at CitiField on Friday in New York. The Mets open their season at home on Monday against the Atlanta Braves. Julie Jacobson/AP


A visitor to St. James's Park takes a selfie while lying among daffodils in London on Friday. Peter Nicholls/Reuters
Market Closes for March 31st, 2017
Market

Index

Close
Change
Dow

Jones

20663.22

-65.27

 

 

-0.31%

 

S&P 500

2362.72

-5.34

 
 

-0.23%

 

NASDAQ

5911.738

-2.606

 
 

-0.04%

 

TSX

15547.75

-31.01

 
 

-0.20%
International Markets

Market

Index

Close
Change
NIKKEI

18909.26

-153.96




 

-0.81%




 

HANG

SENG

24111.59

-189.50




 

-0.78%




 

SENSEX

29620.50

-26.92




 

-0.09%




 

FTSE 100*

7322.92

-46.60




 

-0.63%




 
Bonds
Bonds
% Yield
Previous  % Yield
CND.

10 Year Bond

1.627

1.628

CND.

30 Year

Bond

2.305

2.322

U.S.   

10 Year Bond

2.3892

2.4179

U.S.

30 Year Bond

3.0126

3.0310

 

 

 

 

 

 

 

 

 

 

 

 
Currencies
BOC Close
Today
Previous  
Canadian $

0.75087

0.74967




 




 

US

$

1.33180

1.33392

 

 

 
Euro Rate

1 Euro=

 

Inverse

Canadian $

1.41903

0.70471

 

US

$

1.06550

0.93852
Commodities
Gold
Close
Previous
London Gold

Fix

1244.85

1248.80

 

 

 

Oil

Close

Previous

WTI Crude Future

50.60

50.35

 
Market Commentary:
Number of the Day:
$6.5 billion
The sum the U.S. government awarded AT&T, along with valuable airwaves, to start building a nationwide broadband network for first responders.
Canada
By Kristine Owram
     (Bloomberg) — Canadian stocks ended an uninspired first quarter with a slight decline Friday but managed to eke out a fifth consecutive quarterly gain, the longest streak of advances since 2007.
     The S&P/TSX Composite Index fell 31 points or 0.2 percent to close out the quarter at 15,547.75, an increase of just 1.7 percent since the beginning of the year, placing it 21st out of 24 developed-world benchmarks.
     Financials were the biggest decliner, falling 0.6 percent. Energy shares added 0.2 percent as the price of oil rose 0.8 percent to $50.73.
     In other moves:
* The information technology index rose 0.6 percent as BlackBerry Ltd. jumped 14 percent. The company continued its transformation into a software provider, beating fourth-quarter earnings estimates and surpassing its software-revenue target for the full year
* Enercare Inc. rose 3.8 percent after rival Reliance Home Comfort was bought by Hong Kong's richest man for C$2.82 billion.
US
By Lu Wang
     (Bloomberg) — Its last day may have been a washout, but the first quarter just took its place among the best of the lengthening bull run for U.S. stocks.
     Even with a 0.2 percent decline Friday, the S&P 500 Index surged 5.5 percent in the three months ended March 31, the biggest advance since shares jumped 6.5 percent at the end of 2015. More than 350 companies rose in the quarter as gains that began just before Election Day swelled to 14 percent.
     While equities have lost the momentum of February, when investors anticipating President Donald Trump growth programs pushed the S&P 500 higher for six straight weeks, March's final five sessions still notched the best return since Valentine's week. Energy producers led the advance, rallying 2.2 percent for the biggest increase since early December while consumer stocks, commodity companies tech shares each climbed more than 1 percent.
     March just missed becoming the fifth consecutive up month for equities, a span that encompasses the entirety of the Trump bump that has reinvigorated the rally that turned eight years old on March 9. Equities are jumping as corporate earnings bounce back and investors pour money into shares in anticipation of Trump promises including lower taxes and greater public spending.
     "Confidence returns not only to the stock market, but also to the economy," Bruce Bittles, chief investment strategist at Milwaukee-based Robert W. Baird, said in an interview on Bloomberg Television. "The carrot is still out there, with the carrot being tax reform and infrastructure spending. Till those things come to the forefront, it's still buy the rumor."
     Friday's session reprised a pattern that has held for more than a month in which a week's final hour saw exaggerated volatility, this time to the downside. The S&P 500 erased a gain in the session's last 30 minutes. Banks and energy companies paced the retreat, offsetting gains in real-estate trusts and utilities that came as Treasury yields slipped. Also today:
* FMC Corp. rose 13 percent, the most in the S&P 500. The pesticide maker agreed to acquire DuPont Co.'s crop-protection assets and DuPont agreed to acquire FMC's health and nutrition business.
* The Dow Jones Industrial Average fell 0.3 percent to 20,663.22, trimming its advance since January to 4.6 percent.
* Russell 2000 Index rose for a seventh day, the longest streak since November. It has now completed the retracement of all its losses from March 21, when concern began to build that President Donald Trump's health-care bill might falter.
* Nasdaq Composite Index was little changed on Friday. Up 9.8 percent, the tech-heavy gauge posted the best quarter since 2013. Just a week ago, it looked as if the dormant CBOE Volatility Index was awakening. Fast-forward five days, and the gauge known as the VIX is closing in on its lowest quarterly average since the final months of 2006. The measure has lost 18 percent this year through Thursday as the S&P 500 Index climbed 5.8 percent.
* CBOE VIX Index rose 7.2 percent, trimming its weekly loss to 4.6 percent
* ECONOMY:
** U.S. consumer spending rose less than forecast in February even as wage growth improved, according to government data that also showed inflation reached the Federal Reserve's goal for the first time in almost five years.
** Fed New York President William Dudley said the central bank's median forecast for three rate hikes this year "is in a reasonable place" but the number could be a little bit more, or a little bit less, depending on how the economy performs.
* EARNINGS (S&P 500):
** None until April 4
* European stocks rose for a fourth day, with the Stoxx Europe 600 Index adding 0.2 percent. The index rounded out its longest run of quarterly gains since 2014, rising 5.5 percent, as a chorus of strategists and investors say the reflation rally in Europe has more to go, boosted by those seeking sanctuary from lofty U.S. stock valuations.
Have a wonderful weekend everyone.
Be magnificent!
In Sanskrit, one calls the bird twice born.
And this name is also given to the man who submits for at least twelve years
to the discipline of mastering his self and the noble thought, who emerges from it with simple needs,
with a pure heart, and ready to take upon himself all the responsibilities of life
in a broad and disinterested spirit.  One estimates that this man is born again from the blind envelopment
of the ego to the freedom of the life of the soul,
that he has entered into a lively connection with his environment,
that he has become one with the Whole.
Rabindranath Tagore
As ever,
Carolann
Success is to be measured not so much by the position that one has reached in life
as by the obstacles which he has overcome.
           -Booker T. Washington, 1856-1915
Carolann Steinhoff, B.Sc., CFP®, CIM, CIWM
Portfolio Manager &
Senior Vice-President
Queensbury Securities Inc.,
St. Andrew's Square,
Suite 340A, 730 View St.,
Victoria, B.C. V8W 3Y7
 
Tel: 778.430.5808
(C): 250.881.0801
Toll Free: 1.877.430.5895
Fax: 778.430.5828
www.carolannsteinhoff.com