December 30, 2016 Newsletter
Dear Friends,
Tangents:
WISHING YOU A HAPPY NEW YEAR!
 Yours for a greener, kinder, and more rhythmic world,
                                                         Carolann
DESTINY
The wishes of the soul are springing
The deeds of the will are thriving
The fruits of life are maturing.
I feel my destiny,
My destiny finds me.
I feel my star.
My star finds me.
I feel my goals in life.
My goals in life are finding me.
My soul and the great World's are one.
Life grows more radiant about me.
Life grows more arduous for me.
Life grows more abundant within me.
                              -Rudolf Steiner
PHOTOS FROM 2016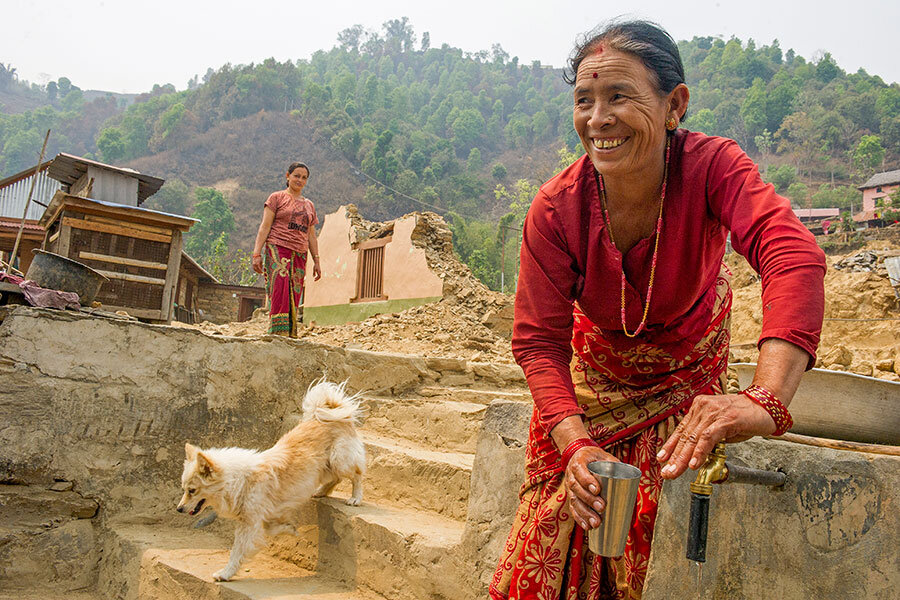 Shanta Basnet gets water from an outdoor tap by her family's temporary shelter in Amppipal, Nepal, in April. After the family's home was destroyed in the 2015 earthquake, they built a shelter of corrugated metal sheets and salvaged wood. Ann Hermes/Staff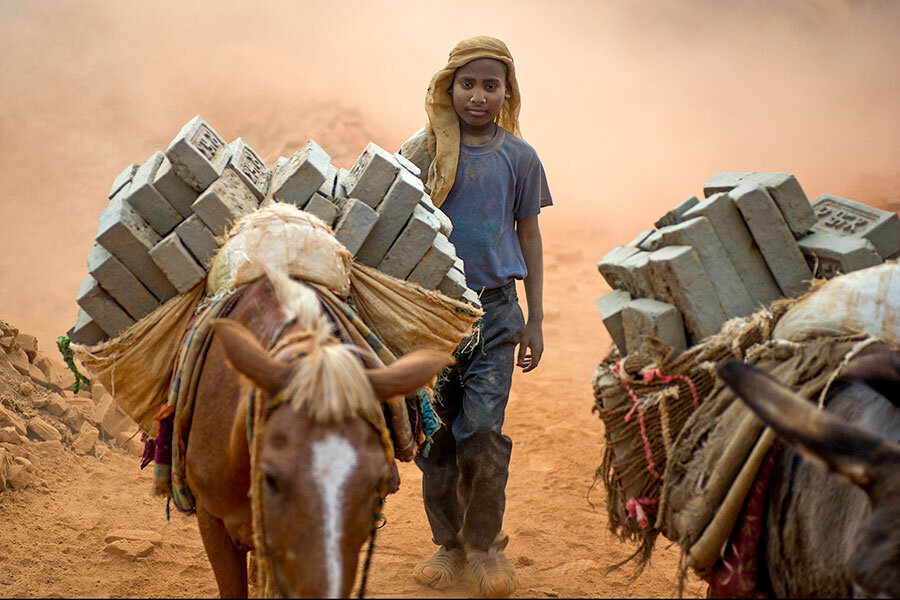 Men, women, and children load and unload finished and unfinished bricks at a brick kiln in Dhadang, Nepal, in April. Ann Hermes/Staff
Market Closes for December 30th, 2016
Market

Index

Close
Change
Dow

Jones

19762.60

-57.18

 

-0.29%

 

S&P 500

2238.83

-10.43

 

-0.46%

 

NASDAQ

5383.117

-48.971

 

-0.90%

 

TSX

15287.59

-134.53

 

-0.87%

 
International Markets
Market

Index

Close
Change
NIKKEI

19114.37

-30.77




 




 

-0.16%




 




 

HANG

SENG

22000.56

+209.65




 




 

+0.96%




 




 

SENSEX

26626.46

+260.31




 




 

+0.99%




 




 

FTSE 100*

7142.83

+22.57




 




 

+0.32%




 




 
Bonds
Bonds
% Yield
Previous  % Yield
CND.

10 Year Bond

1.721

1.725




 




 

CND.

30 Year

Bond

2.312

2.323

U.S.   

10 Year Bond

2.4443

2.4769




 




 

U.S.

30 Year Bond

3.0651

3.0782




 




 

 

 

 

 

 

 

 

 

 

 

 

 
Currencies
BOC Close
Today
Previous  
Canadian $

0.72072

0.72200




 




 

US

$

1.38751

1.38504

 

 

 
Euro Rate

1 Euro=

 

Inverse

Canadian $

1.45907

0.68537

 

US

$

1.05158

0.95095
Commodities
Gold
Close
Previous
London Gold

Fix

1145.90

1145.90

 

 

 

Oil

Close

Previous

WTI Crude Future

53.72

53.77




 




 
Market Commentary:
Canada
By Joseph Ciolli and Katia Dmitrieva
     (Bloomberg) — Canadian stocks slipped in a muted conclusion to a year that saw the S&P/TSX Composite Index rally more than any other developed market.
     The gauge fell 0.9 percent to 15,287.59 at 4 p.m. in Toronto on the last trading day of the year after a rally that has propelled the benchmark index to its sixth straight monthly advance. Weakness in material and energy shares offset gains in health care.
     Canadian equities rose 18 percent in 2016, the biggest increase since 2009. The index now sits less than 3 percent from a record reached in September 2014. The S&P/TSX's world-beating advance marks a reversal for the index, which slipped 11 percent in 2015 for its worst annual decline since 2008.
     Looking ahead to 2017, the question becomes whether the torrid climb has left valuations overextended. To analysts like David Rosenberg of Gluskin Sheff & Associates Inc., elevated stock prices mean investors must be more selective about which industries to own.
     "In an otherwise expensive market, sector focus will be that much more important in what will likely be a flattish year for the TSX," Rosenberg, chief economist and strategist at Gluskin Sheff, said in an e-mail. "In that light we are heavily favoring the Canadian financials."
     Materials stocks were the best performers in the S&P/TSX in 2016. They benefited from gains of 8.6 percent and 17 percent in gold and copper, respectively. Teck Resources Ltd., Ivanhoe Mines Ltd. and Iamgold Corp. led gains in the commodity index.
     Energy shares in the S&P/TSX were the second-best performers in the group, up 31 percent. They tracked a 45 percent gain in the price of crude oil, which had plunged 62 percent over the prior two years. Enerplus Corp., Bonavista Energy Corp. and Seven Generations Energy Ltd. led all gainers in the commodity index, climbing more than 132 percent.
US
By Oliver Renick
     (Bloomberg) — U.S. stocks slid on the last trading day of 2016 as losses in tech shares and discretionary companies weighed on the market. For the year, the S&P 500 climbed 9.5 percent, while the Dow Jones Industrial Average surged 13.4 percent for its best rally since 2013.
     The S&P 500 dropped 0.5 percent Friday to 2,238.83 at 4 p.m. in New York, capping a weekly decline of 1.1 percent. The Dow Jones Industrial Average lost 57 points to 19,762.60.
* Nine of 11 sectors lower with financial stocks up 0.2%
* VIX advanced for sixth straight session to highest level since Dec. 2
* The U.S. benchmark has outperformed those of Europe, Japan and China this year on the back of a rally in energy producers, banks and other cyclical industries investors see benefiting from an accelerating economy and fiscal stimulus
* The S&P 500 climbed for the fourth out of five years, after last year's decline
* The Dow has failed to reach the 20,000 level after closing within 30 points of it last week
* For the past five years, the S&P 500 Index has reversed direction in the first week of January from the last week of December, as year-end issues from tax liability to reporting deadlines prodded some U.S. investors to delay moves to the new year; benchmark is down 0.6% this week through Thursday
* EARNINGS: none
Have a wonderful weekend everyone.
Be magnificent!
Not only  must we be aware of the nature and structure of the problem
and see it completely,
but meet it as it arises and resolve it immediately,
so that it does not take root in the mind.
If one allows a problem to endure for a month or a day,
or even for a few minutes, it distorts the mind.
Krishnamurti
As ever,
Carolann
Grasp the subject, the words will follow.
           -Cato the Elder, 234 BC-149 BC
Carolann Steinhoff, B.Sc., CFP®, CIM, CIWM
Portfolio Manager &
Senior Vice-President
Queensbury Securities Inc.,
St. Andrew's Square,
Suite 340A, 730 View St.,
Victoria, B.C. V8W 3Y7
Tel: 778.430.5808
(C): 250.881.0801
Toll Free: 1.877.430.5895
Fax: 778.430.5828
www.carolannsteinhoff.com